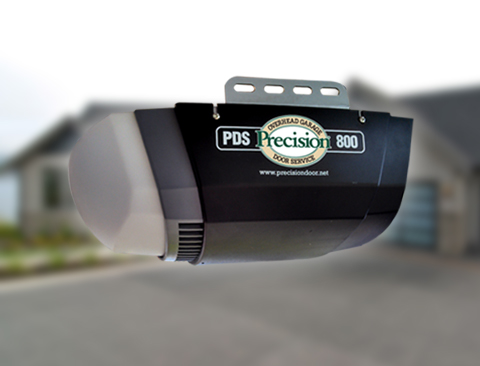 Precision Garage Door Openers of Fort Collins
Serving The Entire Fort Collins And Surrounding Northern Colorado
1(888)414-2230
Click Here To Book Online Now





WITH 383 REVIEWS
CLICK
To view local phone numbers
(970) 541-2009
(970) 541-2009
---
Fort Collins Area





(970) 612-8030
(970) 612-8030
---
Loveland Area





(970) 230-6872
(970) 230-6872
---
Greeley Area





(970) 682-4116
(970) 682-4116
---
Wellington Area





Precision Garage Door Openers of Fort Collins
Serving Fort Collins And Surrounding Northern Colorado
We install and repair most garage door opener makes and models! If you need an opener installed or a garage door opener repaired in the Fort Collins area, give Precision a call today. Our professionally trained technicians are happy to help you choose the perfect model for your needs that also fits within your budget.
Please read on to learn about the styles and convenient features available now on some of the best garage door openers you can buy. Whether you need smart features, energy-saving openers, or battery backup options, Precision Garage Door of Fort Collins has an opener that will suit your needs.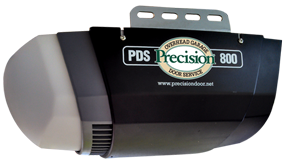 Which Type of Garage Door Opener Is Best for You?
There Are 4 Main Types of Openers
Chain Driven Openers
Chain drives are typically the most commonly used and are a very reliable type of opener. This drive runs the garage door on its track by using a metal chain. Chain drives are slightly cheaper than belt drives.
However, chain drive openers tend to be noisy, so if your garage is located below or adjacent to the main rooms in your home, you don't want this opener. We typically don't recommend these types of openers because the small savings aren't worth it. LiftMaster® also does not warranty the chain for life like it does the belt on the belt drives and the motor is much noisier.
Screw Driven Openers
Screw drive openers use a lifting device that runs on a threaded steel rod, rather than a chain or a rubber belt. These openers tend to only work well in locations where the weather and temperature is constant throughout the year. In areas with a wide range of temperature or weather patterns throughout the year, a screw drive opener is not recommended.
They also are the slowest moving and noisiest of all three openers, but are the least expensive. If you didn't like how noisy or slow your current opener was, you won't enjoy having a screw driven opener in your garage. Check out our video showing you the differences between openers below.
Belt Driven Openers
Belt drives are regarded in the garage door industry as the best type of opener. Not only are belt drives as reliable as chain drives, they are also virtually silent. This drive runs on a steel-reinforced belt and typically costs a few dollars more than chain & screw drive openers.
If your garage is attached to your home and has surrounding bedrooms, you'll never be bothered by the noise of your garage door if you get a belt driven opener installed. Many customers end up extremely satisfied with their purchase of a belt drive opener, and can't ever imagine going back to the noise of a chain opener.
Jackshaft Openers
Instead of the opener mounted in the center of your garage ceiling, the jackshaft is mounted on the wall next to your garage door and attached to the torsion spring above the door. When would you want a jackshaft? When you have high ceilings in your garage or just want to free up some ceiling space. The cost is slightly higher than a ceiling mounted opener.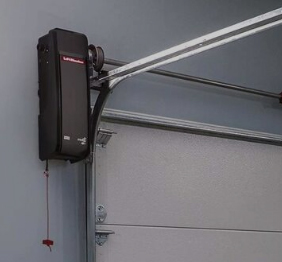 Proper Garage Door Opener Installation
What Is The Best Garage Door Opener?
Watch this video and you'll get to listen and learn which is the right type of opener for you.
Proper Garage Door Opener Installation
Watch this video and ensure your garage door opener is installed properly.
Recommended Garage Door Openers For New Installation
PDS 800® DC Powered Garage Door Operator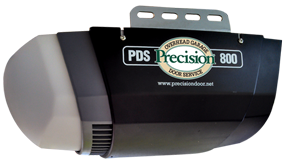 Features:
Eco-Friendly: Efficient design results in ongoing energy savings.
Ultra-Smooth and Quiet Operation: Variable speed operation delivers ultra-smooth, quiet performance, increasing long-term reliability.
Safety First, Safety Always: If the obstacle-sensing beam is crossed when the door is closing, the door reverses to fully open.
Park or Reverse Door: To permit both ventilation and access, the garage door can be stopped and parked during either upward or downward travel.
Secure, Responsive Remote Control: Linear remote controls operate over a long range and employ high-security technology.
Deluxe Wall Station: All controls are large, clearly marked and illuminated (door UP/DOWN control, courtesy light switch, and vacation mode).
Automatic Courtesy Light: A built-in 100W MAX light illuminates the garage for five minutes every time the operator is used.
Easy Door Release: When you need to open or close the garage door manually, simply release the operator's quick-disconnect trolley.
Warranty: Precision offers a lifetime warranty on the motor and the belt and the labor. If your motor has a problem, we're not going to just fix it. We're going to take it down and give you a brand new one. If you can find a motor with a better warranty- buy it!
2028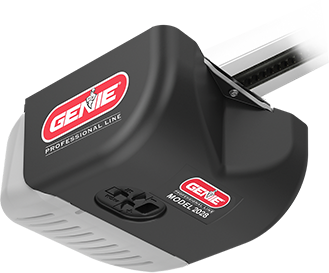 Features:
24V DC motor with Soft Start & Stop Control.
Opening speed: up to 7.0" per second
For residential sectional doors up to 8' high and 500 lbs.
10-Year Limited Motor Warranty
Accommodates 1 light bulb - Genie LED bulb recommended
C-channel rail for strength & aesthetics
Compatible with Aladdin Connect® smart kit
3120H
Features:
Integrated Aladdin Connect technology allows you to control your garage door from anywhere.
Connect your door to your car with HomeLink or Car2U technology.
Comes with (2) Genie 25,000 hr energy efficient LED bulbs that don't cause interference issues
Battery Backup capable
DC motor allows for soft open and close door operation.
Chain or belt drive available based on your preference.
Intellicode Access Security Systems prevents hacking by selecting a new code each time the opener operates.
87504-267 - Secure View™ Ultra-Quiet Belt Drive Smart Opener with Camera, LED Corner to Corner Lighting™ and Battery Backup
LiftMaster's most advanced garage door opener ever.
Features:
Built-in camera adds video and 2-way audio communication to the myQ® app.
Camera has 1080p, glare-resistant, night vision lens auto-adjusts to light levels in the garage to capture everything and anything that passes through the garage.
myQ - Integrated smart garage capability provides the ability to remotely monitor & control your garage door with your smart device from almost anywhere at any time while tracking the operation of your door.
360° light ring uniformly brightens every corner of the garage with 2,000 lumens of long-lasting LED light.
Battery backup lets you get in and out when the power is down.
Ultra-quiet DC motor and strong belt drive system ensures for comfortable living spaces near the garage.
Works with Amazon Key for for convenient and secure In-Garage Delivery of Amazon packages and groceries – watch deliveries happen in real-time.
Soft Open/Soft Close puts less wear on your door
---
8500W DC Battery Backup Wall Mount Wi-Fi Garage Door Opener
Features:
Wall mount design frees up ceiling space in your garage, reduces noise and vibration.

Built-in Wi-Fi® allows for smartphone control with the myQ® app.

Battery Backup allows you to open/close your door even when the power is out.

Includes myQ Remote LED Light featuring 1,500 lumens.

Automatic Garage Door Lock deadbolts your door after closing.

Enables secure in-garage delivery for Amazon Prime packages.
Genie 6170 - Genie Jackshaft Smart Opener w/ Battery Backup
Features:
The wall mount style clears up ceiling space by eliminating rail & powerhead from the ceiling. You can use the freed-up space for extra storage or just enjoy the clean, uncluttered look.
Aladdin Connect – Integrated smart garage capability provides the ability to remotely monitor & control your garage door with your smart device from almost anywhere at any time while tracking the operation of your door. Since Aladdin Connect is built into the opener, you do not need to add any other hardware. Works in conjunction with your home router.
Safe-T-Pulse™ System – Patent-pending system that provides internal tension monitoring of door cables with an electronic pulse during initial door travel.
Bright LED light fixture provides ample glowing light with the flexibility to place fixture wherever desired in the garage.
Includes Door Lock which ensures no one can open the door from the outside without first pulling the release handle on the inside.